Keith Curle watched Carlisle United suffer a miserable 3-0 defeat at Accrington Stanley and said all the blame should be on him. Claiming he was disappointed and angry, Carisle manager said: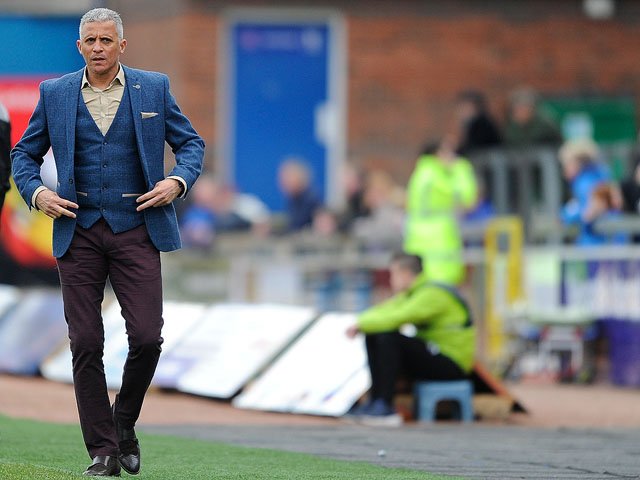 "I take full accountability and full responsibility for the performance."

He said people should blame him and he would gladly take the blame. He insisted that it was a match that he should shoulder responsibility for his team's performance, saying he was not ready to out and brag, bluff, create smokescreens, talk about individual performances and he doesn't think it's right for the club's support to do that.
The Carlisle fans could be heard boing from the crowd, "Curle out…I can take it."
Carlisle United went behind to Billy Kee's 15th minute goal before Sean McConville curled home a free-kick shortly before the break. McConville capitalized on another Blues error to seal second-placed Stanley's win.
Carlisle, by contrast, slid to 16th in the fledgling League Two table. Curle began his post-match interviews by giving only brief answers.
Asked if his players had shown enough desire in Saturday's display, Curle said that it was not the right time to talk about key words that can be labelled towards the players.
He said the performance wasn't good enough, the supporters know that, the players know that, and the players now get an opportunity to put that right.
On the hostile reception Curle and the players got from traveling fans as they left the pitch, he added that he loved the support that not only himself gets but the team and the club gets.
Accrington chairman Andy Holt and the Lancashire club's most famous supporter David Bumble Lloyd hit back at Curle after the result, meanwhile.
Both responded to the Carlisle manager's pre-match comments, where he described Accrington's dressing rooms as tinpot and compared manager John Coleman and No2 Jimmy Bell to a pantomime horse.